Praise for Piper Warlick - North Carolina Wedding and Portrait Photographer
Good gracious, I love my clients. Over the years, I've been fortunate enough to attract the kind of clientele any photographer would appreciate, and I'm indescribably grateful to have earned the trust and kindness of a diverse group of human beings who might start off as strangers but quickly become friends. If you're interested in reading some of their thoughts about working with me, this is the place.
Additional reviews can be found here.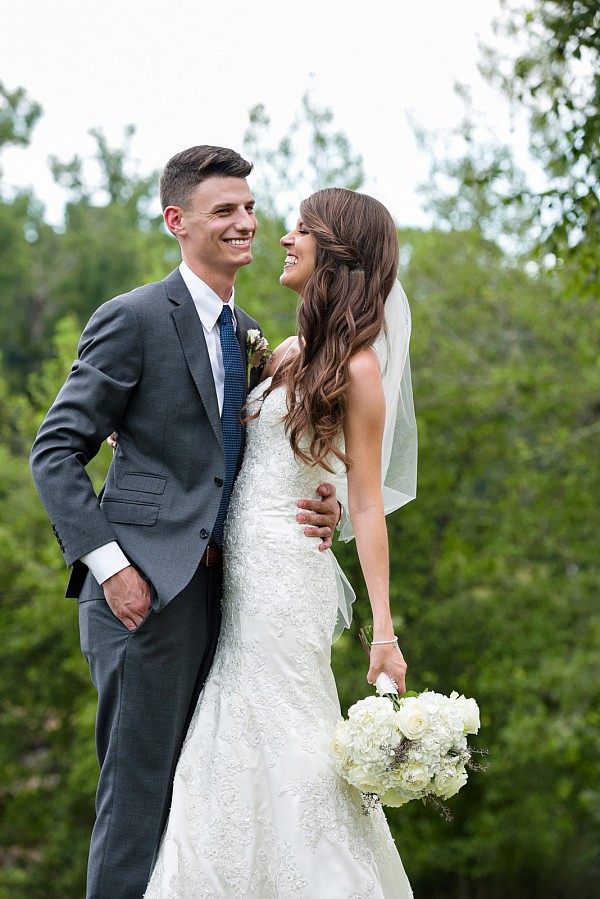 Diana, Bride
Piper is amazing! She is organized, responsive, professional and extremely talented. Piper was great throughout the entire process! She gets to know you as a couple, and as a family, and she cares what your overall vision is. She goes above and beyond! Piper is a true artist and visionary! I will have her do our photos when we have kids, and for the rest of our lives. Piper is one of a kind and you will be thrilled you picked her as your photographer. Her attention to detail is unmatched! I will continue to recommend and rave about Piper to our friends and family. Hire Piper. You will be so happy you did!!!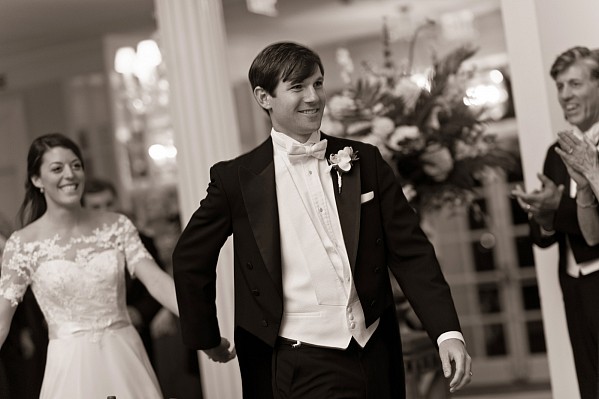 Carson, Bride
Piper was recommended to me by my high school photography teacher, Byron Baldwin, and he said she would not disappoint...that was an understatement. Piper did an excellent job for us! Her professionalism, warmth, and excitement over our special day was appreciated by all. Piper photographed our rehearsal dinner & wedding, and after spending 2 days with us, we felt like she was part of the family. Her creative energy & artistic talent were most evident in all her photos! Thank you Piper for capturing all the love & joy of the day!!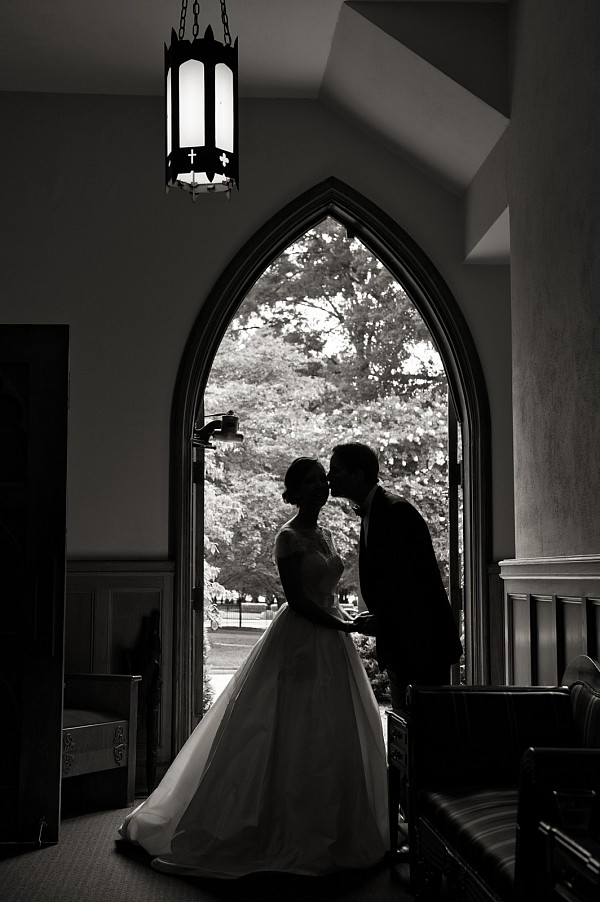 Carol, Mother of the Bride
As a wedding director I have worked with Piper a number of times in recent years as she photographed weddings that I have directed. From the first time I met her, I was impressed by Piper's professionalism onsite, and when I saw her photographs I was really wowed! So when my daughter Alex became engaged last fall, Piper was the only photographer we considered using. She did an engagement session with Alex and Drew, and the photos were beautiful, but what really blew me away was the bridal portrait session she did with Alex a couple of weeks ago. We asked for a few things that were beyond the scope of what she typically does for portrait sessions, and she accommodated our requests to the letter. Piper's openness to experimentation and new ideas made us feel that she truly wanted to please us and make Alex's portrait experience unique and memorable. Her assistant, Whitney, was equally helpful. When we saw the proofs online a week or so after the session, Alex, my husband, Milt, and I were beyond thrilled with them. Every shot was stunning, and we're having difficulty making our selections -- not a bad problem to have! I can only imagine how gorgeous the wedding day photos will be.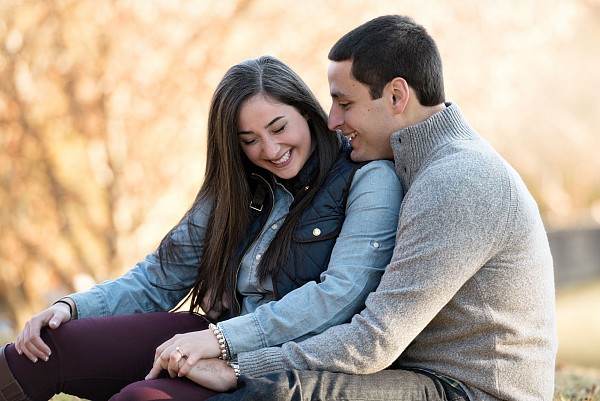 Cori, Bride
Piper is amazing! We knew from the day that we met her that we wanted to work with her as our wedding photographer. She is so fun to work with and makes the whole process very easy and comfortable. It was great getting to know Piper during this past year of wedding planning and we couldn't be happier. She is fun, but also very professional and quick to respond as well. We are so happy with the way the photos turned out and with how Piper captured every moment perfectly. Our entire wedding party also loved Piper! Photography was a very important aspect when it came to our wedding and we believe we could not have made a better decision. Piper takes the time to get to know you as well as all of the details of your wedding day. We will be sure to use Piper for any future photography needs and would highly recommend her!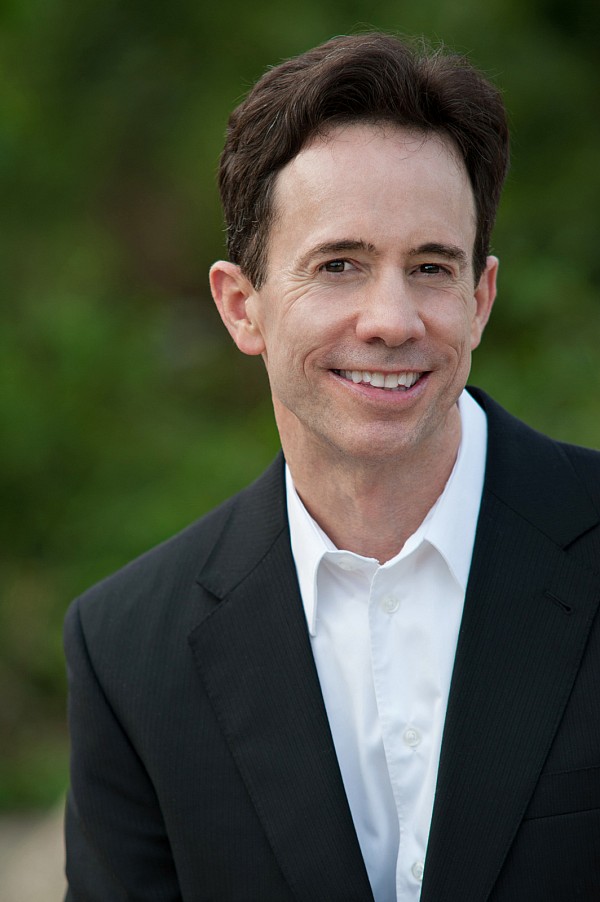 Bill, Headshot client
I chose Piper Warlick as my photographer because the images on her website were beautiful and at the same time captured a genuine spirit in her subjects. It's difficult to meet someone for the first time and feel comfortable enough to let down your guard, even for a moment, so that this can be accomplished. I think Piper has mastered the skill of bringing her subjects to that place. And when you combine it with the artistry she has honed behind her camera lens, the results are magic. I had a terrific time and now have photographs of me that I love and am proud to share!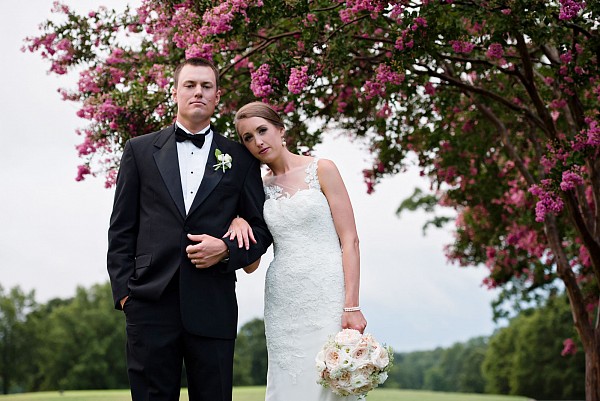 Leah, Bride
Piper is truly amazing at what she does and made our engagement season and wedding such a joy! She not only made us feel comfortable and captured truly beautiful images, but she is also just a joy to have around during such a special time. We were the most nervous about photography because being in front of the camera (together especially) does not come naturally to us. After first meeting Piper for our engagement photos, we immediately knew we were in GREAT hands. She has such an ability to capture the most special moments and leave you with stunning pictures to last! We are more than grateful for her professionalism throughout the whole process and for making us feel like her only client (although in the background we know she was juggling many and a family)! Piper became like a member of our family throughout the whole process and we would recommend her to anyone!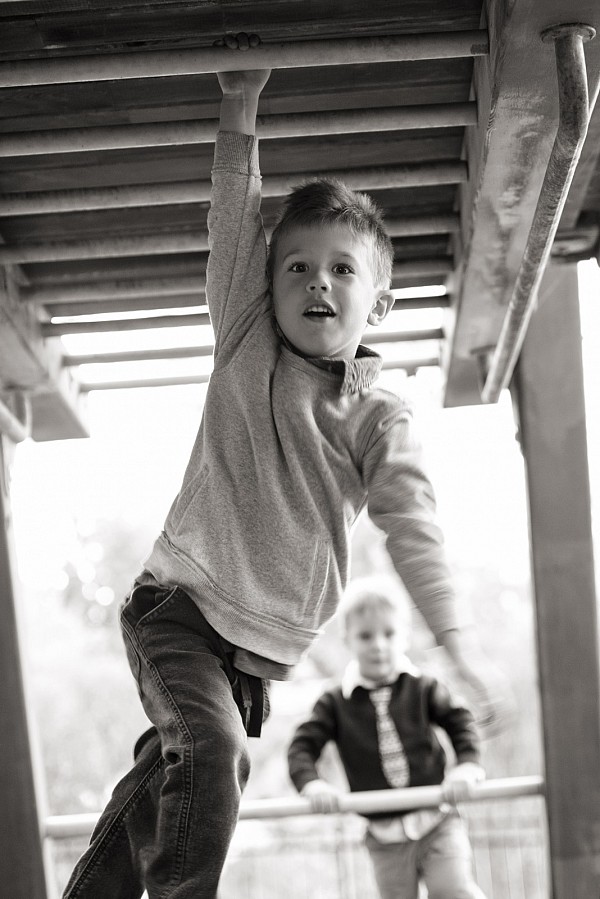 Lauren, Maternity and Family client
Piper is amazing!! We have worked with her for 3 years now and she has captured the most fantastic shots of our growing family! She always seems to get the personalities to come through the camera - pure magic for mommy and daddy.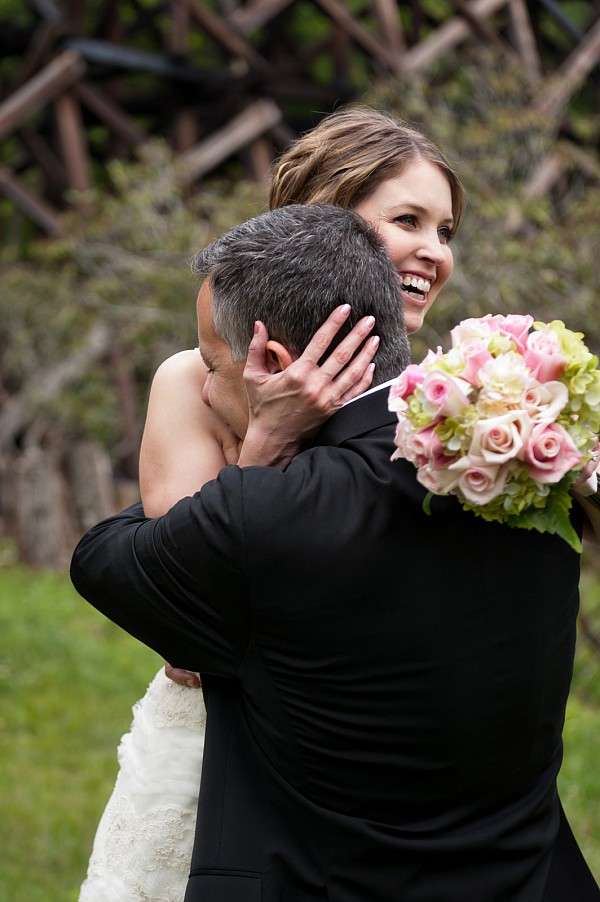 Brittany, Bride
Piper was an absolute joy to work with on our wedding! She was so flexible with our unique circumstances of planning a wedding from 2 different locations to be held at a 3rd location. She had lots of great suggestions and helped keep the flow going appropriately. She helped keep everyone calm and even expertly bustled my dress for me! The pictures are wonderful and we are so pleased. Thanks Piper!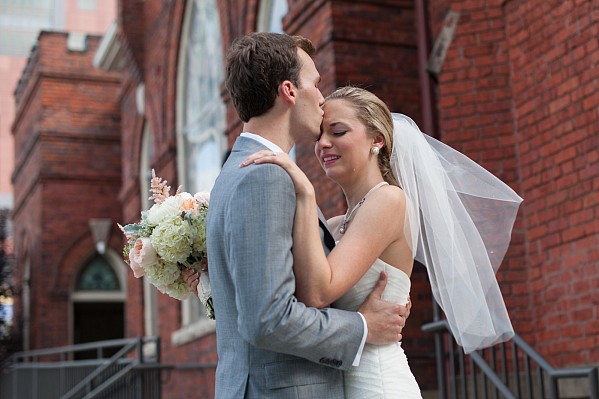 Lexi, Bride
Pictures were our top priority when planning the wedding. We found Piper through a family friend and from day one I knew I would love working with her. She was easy to contact, quick to respond, and relaxed yet very professional. In our first meeting she took the time to learn the names and relations of those involved with the wedding, she was even interested in their personalities and familial quirks. Since my parents are divorced, one remarried, it was a delicate balance to keep everyone happy and comfortable on the big day. Piper was skilled at planning around their anxiety and my family is still talking about how amazing she was. Before the wedding we had two extra photo-shoots: one traditional engagement session and a boudoir shoot as a wedding gift to the groom. Piper helped us choose locations, outfits, accessories, and when the engagement shoot came she helped us pose for the camera so we looked like the best versions of ourselves. She and I worked together to plan the boudoir shoot, which I was pretty nervous for. During the session, Piper and I talked like old friends the whole time. She helped me feel 100% comfortable and confident in a situation where it would be easy to feel the opposite. On the wedding day Piper showed up early, knew the schedule by heart, and was totally organized and prepared. We had two photographers that day and the second shooter Piper had on her team was just as professional and artistic as she is. She was an integral part of my wedding day in ways that are hard to put into words. We just saw our edited album and I can't describe how happy we are with it. Piper's pictures are emotional, personal, artistic, and never forced or unnatural. She is an amazing photographer, but first and foremost she is an amazing person.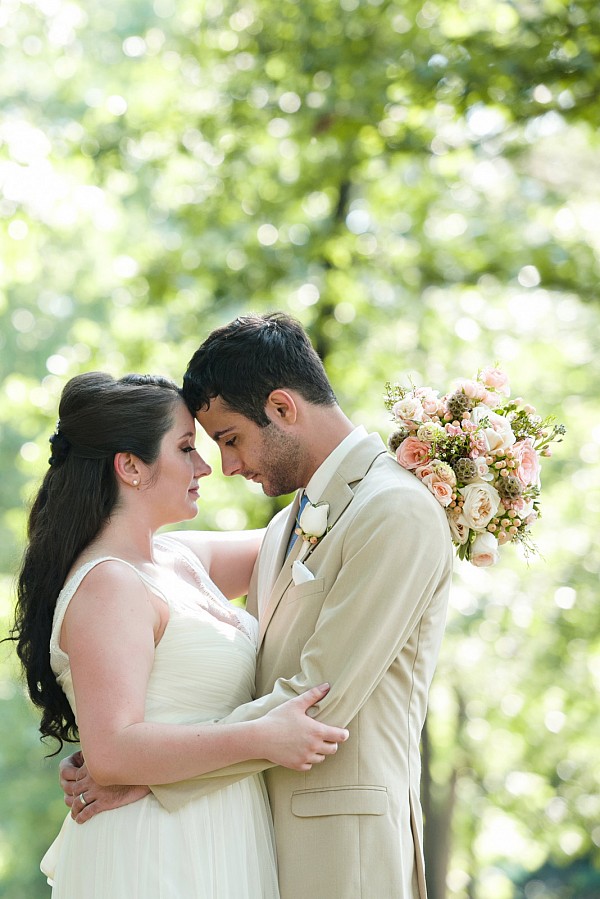 Jeffrey, Groom
Piper has found an amazing balance between being highly professional, yet incredibly personalized in her work. She shot both our engagement photo and wedding, and she really went the extra mile every step along the way. She took the time to get us, our family dynamics, our taste, and our wishes so that she could put together the best possible collection of photos to help us remember these wonderful times. Along with her talented team, Piper has a great eye for capturing people at their most natural, getting the kind of shots that you miss during the all the business of being bride and groom. In this way, her professionalism really shines because though she is easy to find if you want to grab her for a picture, she is practically invisible the rest of the time, letting the fun and intimate moments play out uninterrupted even as she snaps away. Could not have asked for a better photographer and the photos turned out amazing!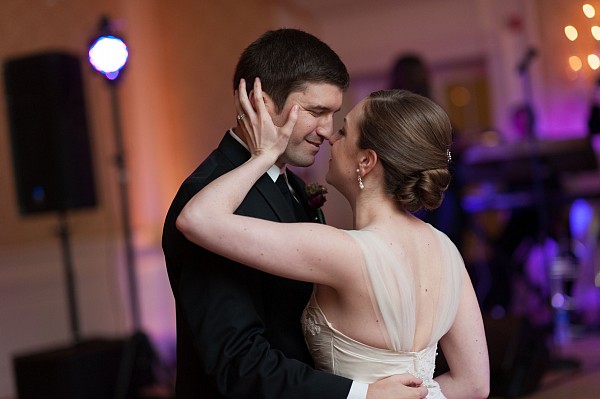 Virginia, Bride
When we first started planning our October 2015 wedding, our photographer was one of our priorities and one of the first vendor-types we researched. I was overwhelmed initially since we had 10+ photographer recommendations from family and friends. All were great recommendations, but Piper's name came up again and again. When I looked at her previous work, I felt a certain "realness" in her work and could tell that she really worked to capture the couple, the families, the celebrations, and the emotions in a way that was true to them. There was warmth and joy in her work. My husband and I met with Piper and immediately felt comfortable. She is warm, she takes time to get to know her clients and to learn the members and dynamics of their families, and she sets and sticks to clear expectations. Piper truly led us through the process, even down to providing us with a sample timeline for the day that we could use as a starting point. We could just tell that Piper was an expert and that she would serve as our partner in navigating a process that was fairly daunting. We loved working with Piper, we adore our wedding collection, and we certainly recommend her services to anyone looking for a highly experienced, professional photographer whose warmth and personality allow her to capture your own personalities in remarkable images. Thanks for everything, Piper!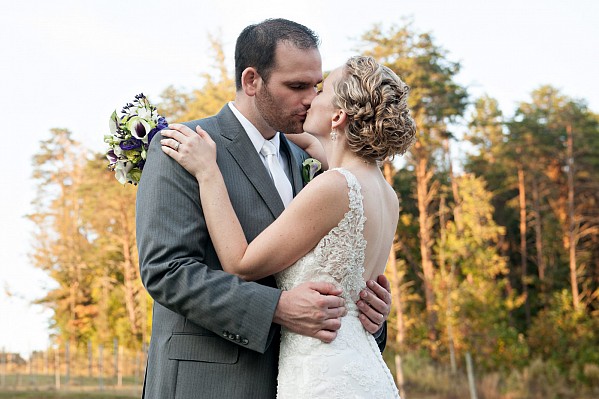 Carol, Bride
My husband and I had the pleasure of working with Piper for our wedding, and it was hands down one of the best decisions we made in planning our wedding! During our first conversation, she helped lay out a timeline for the day and began making notes of our families and wedding party. She even provided suggestions for a few vendors we hadn't yet finalized yet. If she was this attentive and helpful to a prospective client, I knew she would be wonderful to work with--I had no idea! Piper was organized, professional, creative, warm, energetic, and just plain amazing throughout the entire process. We planned our NC wedding from Pennsylvania, and Piper was so flexible in scheduling our engagement session and bridal portraits while we'd be in town. She helped us choose a location for our engagement photos and arrived at the bridal portrait location early to scope out beautiful shots. Piper made it so easy for us to feel comfortable in front of the camera. Leading up to the day, Piper continued to be amazing. She checked in periodically, was responsive to my questions, helped get us organized, and met with us a few days before the wedding to go over final details. On the day of the wedding, Piper arrived early to set up, to scope out more amazing shots, and begin photographing. I was so happy to have Piper there with us that day—she was warm and friendly, had learned the names of our families and wedding party, helped kept things running smoothly, and just was a joy to be around. All of these wonderful things about working with Piper are really the icing on the cake. My main concern in hiring a photographer was finding someone who would take beautiful images that captured the day. Piper exceeded my every expectation, and our photos are simply gorgeous. She captured every detail, every guest, and most importantly the joy that we felt that day. We are beyond pleased with what she has given us and look forward to enjoying the images she took for the rest of our lives. I would work with her again in a heartbeat!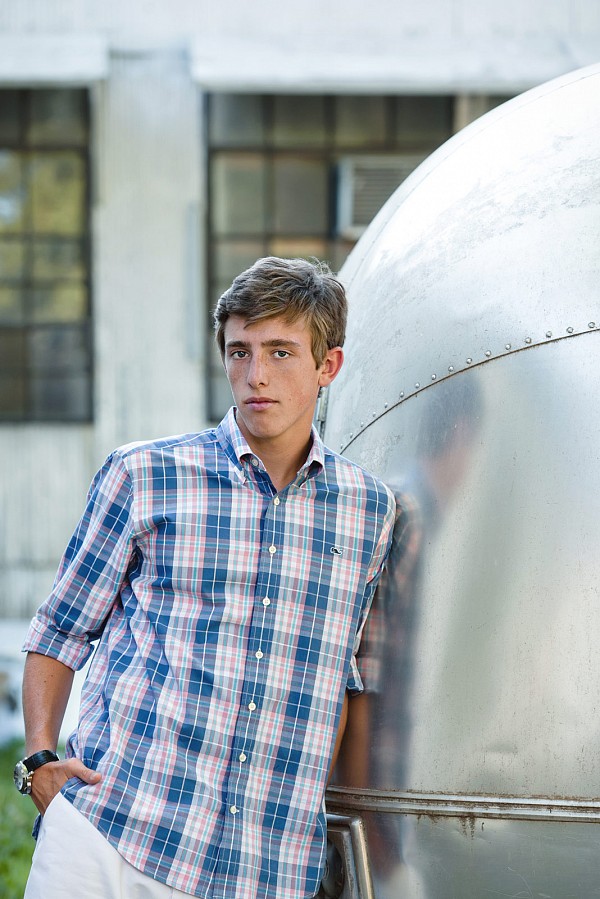 Pam, Family client
I have had lots of experience with photographers; all good, and some with an AMAZING eye for light, expressions and textures. I saw Piper online, looked through her albums and decided to give her a try. We scheduled my middle son's senior portraits combined with a few shots of my other two boys and joint photos. I am so very pleased to say, the pictures were AWESOME! Piper has an amazing eye and the shots capture the boys individual personalities completely! She as a great eye for setting, light and facial expression. Piper was easy going and really captured what I was looking to get from the shoot. I strongly suggest you call Piper Warlick... for anything you need!!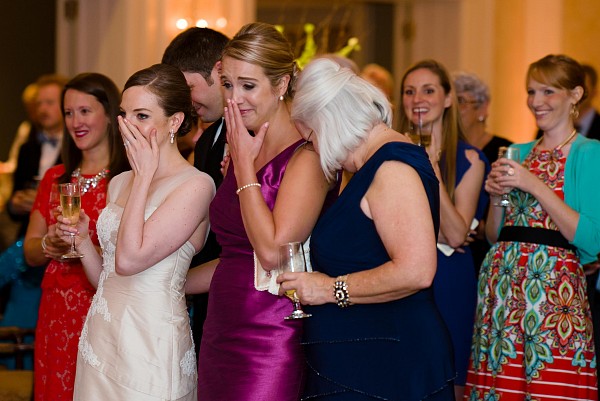 Teri, Mother of the Bride
LOVE, LOVE, LOVE these! I have been having wedding withdrawal and these beautiful photos are just what the doctor ordered. It is hard for me to describe what a wonderful day last Saturday was for all of us. And having you there to document it all just made it perfect. I felt like you were one of my "girls" who just happens to be a phenomenal photographer. You made us feel like we were all family...relaxed and easy and FUN! The rain was just a blip on the radar for us and the day was all joy.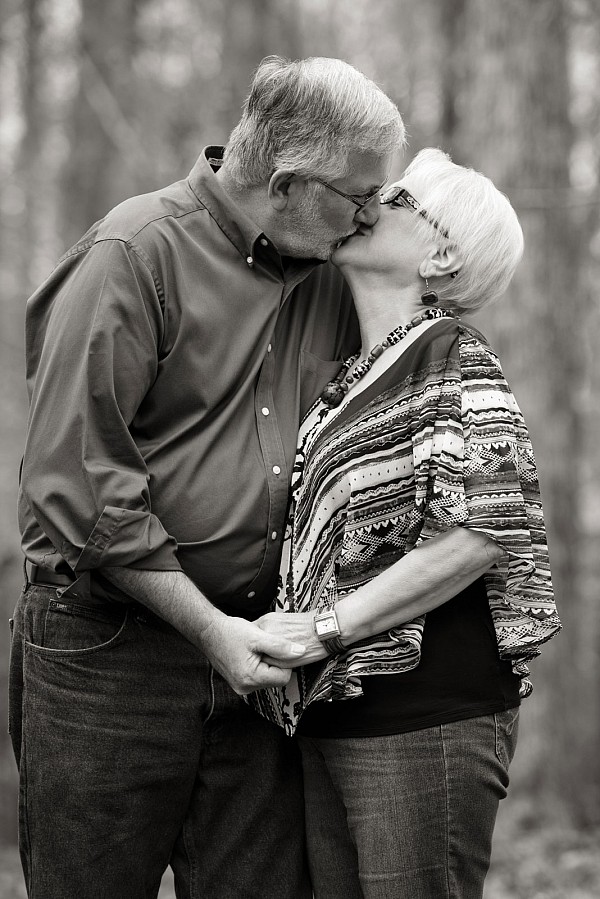 Eunice, Grandmother
Piper did a wonderful job of capturing really good quality and beautiful photos of our family of six children and seven adults. Not an easy feat with children ages ten to one year old! We will always treasure the beautiful casual photos of our family celebrating our 50th wedding anniversary!! Thank you so much Piper!!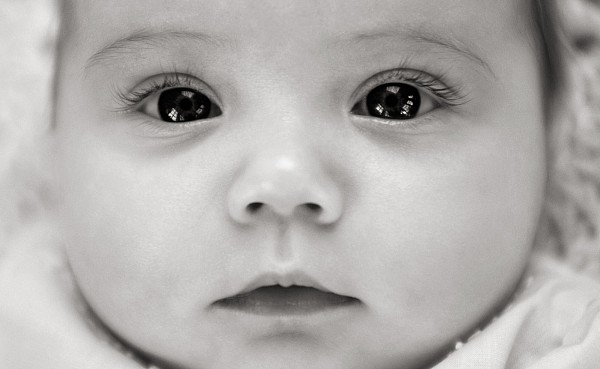 Caroline, Family client
Piper's style is unique because she takes the time to observe your home, your family, and your surroundings before she takes any photographs.  Her special talent is that she takes these observations and uses them to craft images that are particularly personal and meaningful.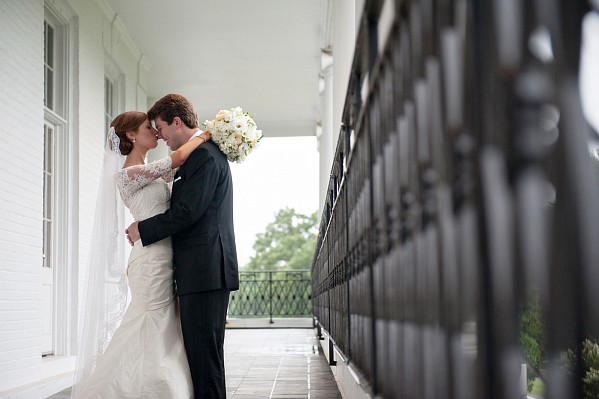 Leslie, Bride
I had the joy of working with Piper for my engagment photos and wedding day. Piper is warm, energetic, incredibly talented, and truly passionate about her work. From our first meeting with Piper, she really took the time to get to know me and my fiancé, our relationship history, our family dynamics, and the things that were important to us in terms of capturing our big day. We were planning our wedding in Charlotte while living in Atlanta. Piper was kind enough to shoot our engagement photos one weekend while she was in Atlanta. It was so special to have our photos at the place where we got engaged and Piper went above and beyond to find the best shots in an unconventional space. One thing that really stood out to me was Piper's dedication to learning everyone's name and relationship in the bridal party (and we had a big one!). She learned a little about each person in our wedding party and was able to call them by name on our wedding day. She also learned both sides' "family trees" and was able to shoot all of the family formals with ease. Piper treated us like friends from the beginning, and it always felt natural and comfortable while she was shooting. It was forecast to rain on our wedding day and Piper checked in with me multiple times the day before to reassure the pictures would be beautiful no matter what! Even in the rain, Piper was flexible and dedicated and was smiling the whole time! My husband, our families, and I are truly overwhelmed with the quality of beautiful pictures that we have from our big day! Piper did an incredible job of capturing the mood, the details, and the FUN of the reception! I would definitely recommend Piper!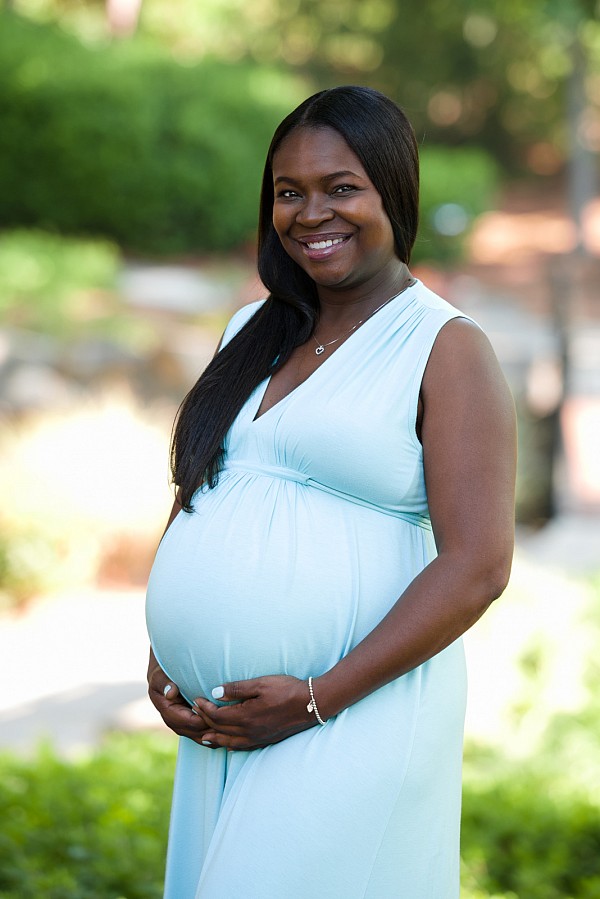 Nadine, Maternity and Family client
Piper is an artist indeed! Her work speaks for itself. However, perhaps equally important is her wonderful spirit and positive energy. She has a knack for making you and your family feel like the most beautiful of creations...even when you are 10 months pregnant with swollen feet...Impressive!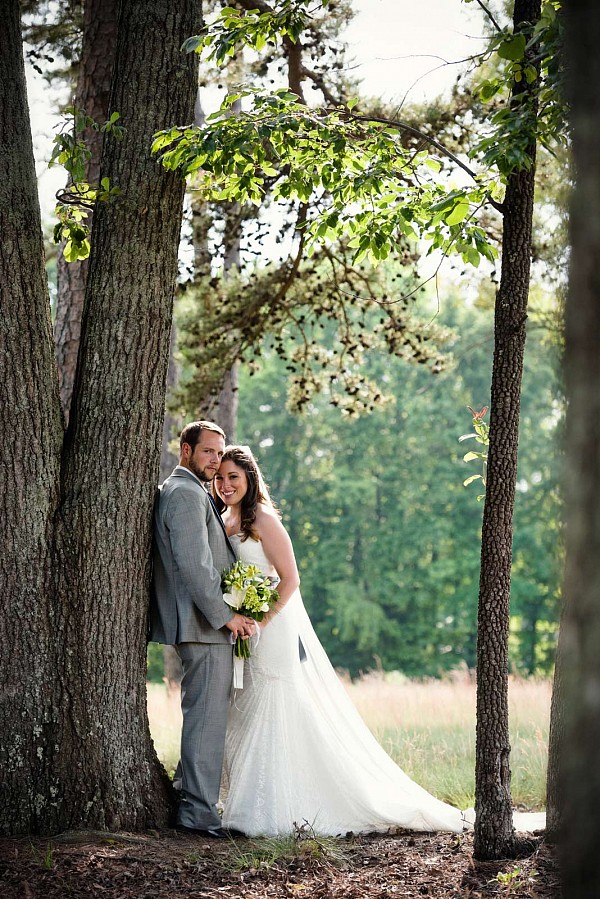 Meredith, Bride
Piper was so amazing! She made sure to know every person in our bridal party by name, and she was so helpful in creating a timeline with us that made our day stress free! She was prompt in her communication and made sure that everything went smoothly. She found the best locations for our couples' pictures. I would highly recommend her!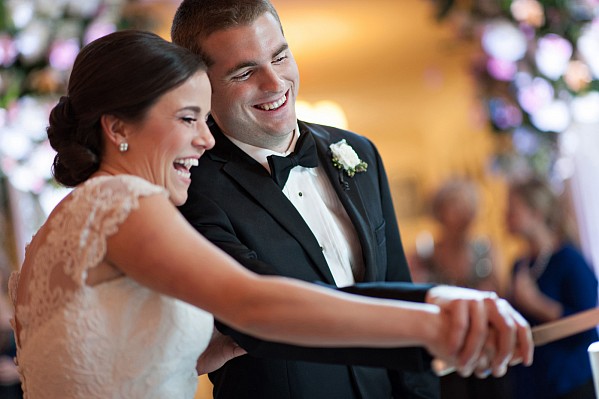 Cameron, Bride
My husband and I used Piper for our engagement pictures, rehearsal dinner, and wedding. We could not have asked for a better photographer! Piper was incredibly professional, personable, detail-oriented, reliable, and warm through each step in the process. She went to great lengths to make sure she captured the moments and groups of people just like we wanted. She was early to every event, and easily meshed with our family and guests while she took pictures. The pictures themselves are absolutely incredible--from the detail shots to the reception, Piper did an incredible job and everyone loves the pictures. After the wedding, she was easy to work with to get the pictures and design our book. Couldn't recommend her more.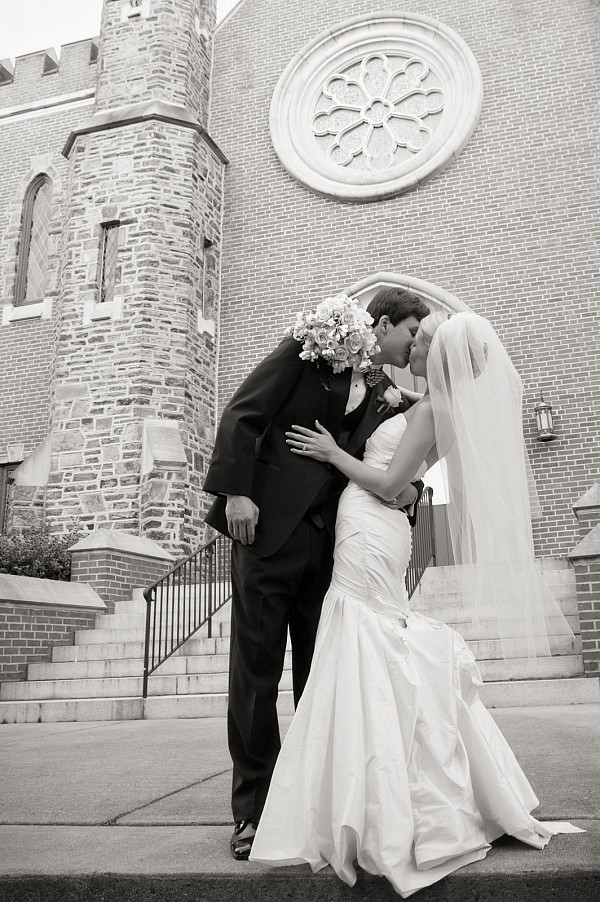 Laura, Mother of the Bride
Piper Warlick was simply a delight to work with for our daughter's wedding. She is the most perfect combination of passion, talent, efficiency and enthusiasm. Her preparations are so thorough - she skillfully guided us thoughout each step before, during and after our special event. She is the ultimate professional in demeaner and appearance while maintaining an approachable and warm personality. Her keen eye for detail is fanatastic without missing or overlooking the more traditional moments as well. I cannot imagine our special day without her.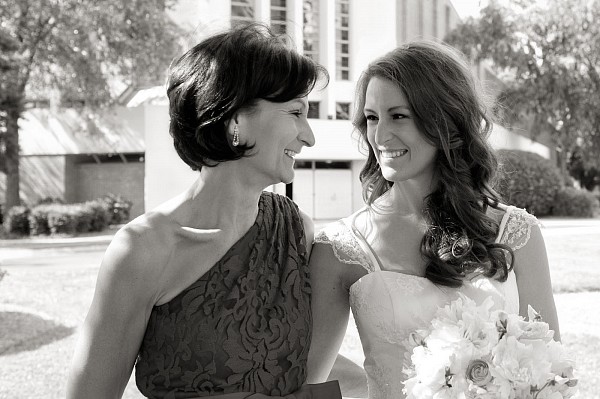 Susan, Mother of the Bride
I just wanted you to know how blessed we felt to have such beautiful wedding pictures to share with our friends this Christmas. I chose not to do a postcard type montage, but rather sat down and hand picked certain pictures for specific people. My college roommate e-mailed me after getting her pictures and said she had tears running down her face...she was overcome with the beauty of the day. I am sure you get wonderful feedback from your friends, family and clients about your photography, but I just wanted you to know how much it meant to us. We will be forever grateful.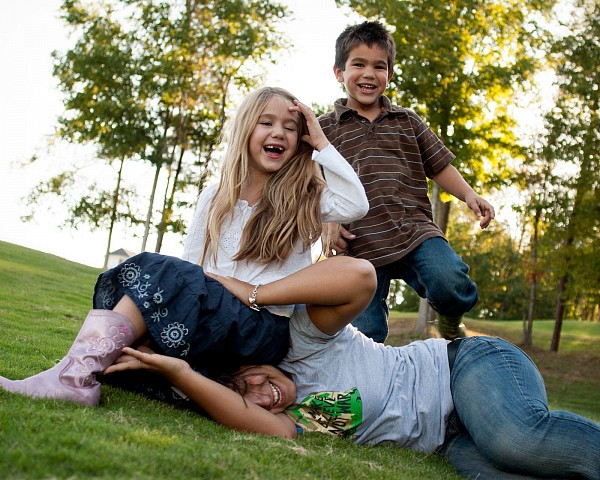 Wanda, Maternity and Family client
Piper, I can't thank you enough for the pictures and the picture books. You did an amazing job, not just of taking pictures that truly portray the happy, funny & silly children that I have, but the order you put the pictures in tells a story to me. My mother and father were brought to tears by the book and that means the world to me. I can't wait to do it all again next year and I hope that with your help I can have a wonderful record of my children as they grow and change. What you have given me, beginning with my maternity photos and now the latest group of photos after my baby's birth, no words can truly express. Thank you.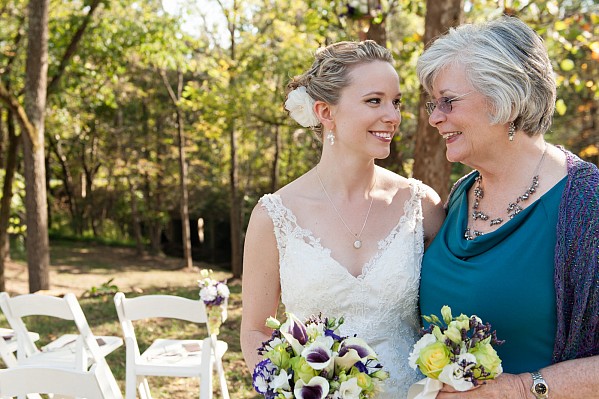 Deedi, Mother of the Bride
Once again, let me try to tell you how much I appreciate what you gave us as a record of this journey we made with Carol and Paul. Every time I looked at the proofs I found something else I loved in the pictures that I hadn't seen before. Even though right now it seems it will be forever before you can even hold her in your arms, someday you and Miss Juniper will do this together. My very fond hope is that you will have someone as talented and as generous as Piper to record it for you. Okay, and now I'm sitting here crying. All I can do is just say thank you, thank you, thank you.